So You Wish to Make a Complaint?
THE DOG CONTROL ACT
The Dog Control Act 1996 was passed to make dog owners aware of their legal responsibilities as stipulated in the requirements of the Act. In so doing, the Act also ensures better provision for the care and control of dogs throughout New Zealand.
Local Councils' policies reflect this change by highlighting dog control, enforcement, prosecutions and responding to complaints ensuring compliance with the Act.
So You Wish to Make a Complaint?
Who to call?
If you wish to make a complaint about a particular dog, report a problem dog or you have found or lost a dog, please call your local Council. Remember, the service is available 24 hours, 7 days a week.
Please provide as many details as possible including a description of the dog, dog owner, dog's address, and a detailed summary of the incident or issue.
If the incident is more serious, it is important that you call Council immediately. Council needs to know about dogs that are barking, roaming, attacking, acting aggressively.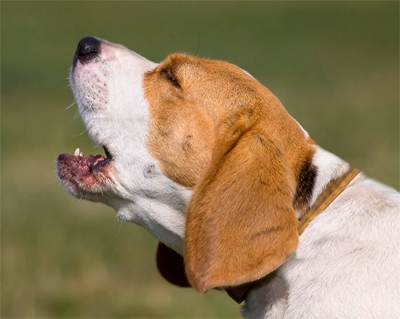 BARKING DOGS
More complaints about persistent dog barking are received by Dog Control than any other dog- related issue.
It is important to remember that some dog owners may not be aware that their dog is creating a problem as their dog tends to bark when they are not at home.
To that end, you may wish to talk to the dog owner first as they may be able to deal with the problem themselves. Indeed, you may find that they are already aware of the problem and are taking steps to rectify it. In all cases, please be patient and tolerant and remember that dogs should be respected as part of our families and community.
Many people – especially the elderly or infirm – own a dog for protection and/or companionship. For this reason, it is particularly important to understand the differences between a good watch dog and a nuisance barker.
REPORTING A BARKING DOG
Under the Dog Control Act 1996, a dog's barking must be persistent and loud to be classified as a nuisance.
What is deemed excessive by one person may not be to another. If you are being disturbed or annoyed by the persistent and loud barking or howling of a dog, you should report the dog to your local Council. You can find their contact details here.
Upon receipt of your complaint you may be asked to keep a record noting the date, time and length of each barking incident. However each Council will advise you of what is required for their investigation. You will be asked to identify whether the animal is distressed (referred to the SPCA as a welfare issue) or being a nuisance and where the nuisance barking is originating from.
Armed with this information, Dog Control may:
Send an officer onsite to assess the situation.
Notify the owner that their dog has a complaint against it.
Provide written feedback to the complainant.
If there is no improvement after Dog Control's investigation, and a separate complaint is reported against the same dog, the Council will then take the necessary steps to try to resolve the problem.
ROAMING DOGS
Dogs are required to be either:
Secure on their property; or
under the control of a person at all times.
Why do dogs roam?
Your dog may roam because it is:
wanting to find a mate – intact male dogs often go searching for the scent of a female dog
bored and wanting to socialise and/or requires exercise
scavenging for food
not in a secured property
feeling frightened, trapped or contained
chasing another animal
Why your dog shouldn't roam
When your dog goes missing it causes you heartache and stress.
A roaming dog is also a public nuisance and can cause harm to itself and/or to other people or other animals.
It has the ability to:
scare, intimidate or attack
become a traffic hazard (causes accidents)
get into fights with other dogs
hurt wildlife and other animals
As a dog owner, you are liable for any damage caused by your dog while it is roaming, this can include:
damage to property and/or vehicles
vet bills if your dog/another dog or animal is injured
doctor's bills if your dog attacks a person
legal prosecution
There is also the risk of your dog:
contracting a disease
eating something that isn't safe – e.g. poison
finding a female dog on heat that results in an unwanted pregnancy
being stolen
How do you prevent a dog from roaming?
Determining why your dog roams is very important to curbing the behaviour. Below are solutions to the most common reasons why dogs roam:
neuter your dog early
make sure your property is secure – this may include self-closing gates, providing your dog with an outdoor run or fenced area
make sure your dog is feeling secure, content and relaxed in their contained area
exercise your dog daily – preferably before you leave them alone
provide toys that will keep your dog entertained while you're gone
arrange for a dog walker or neighbour to take the dog for a walk
take your dog to doggy day care
Tethering your dog should only be a short-term option, because:
it makes the dog feel insecure
it increases barking
it increases the chance of the dog getting tangled
it can cause strangulation
your dog can't escape the weather
it can lead to increased aggression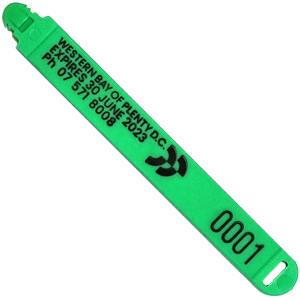 DOG REGISTRATION
Dog owners must ensure that all their dogs over the age of three months are registered annually by 30 June. Penalty fees are added from August each year. Payments for dog registration can be made at your local Council offices from where a current dog registration tag is issued.
What does your dog registration pay for?
Maintain a dog registration database
Dog owner education, including education programmes, material and dog bite safety programmes
Enhanced education program to target school children and at risk groups
Dog shelter facilities for the care, welfare and return of lost and stray dogs
Investigation, monitoring and resolution of dog issues such as nuisance, aggressive and dangerous dogs
Patrols of public places to protect public safety and enforcement
Friendly and professional advice as well-educated dog owners are more responsible dog owners.
Each Council will also have other areas to benefit the community such as dog parks and dog events.
It is important to remember that failure to register your dog is an offence against the Dog Control Act 1996 and will result in a fine not exceeding $300
Disability Assist Dogs
If your dog is a certified Disability Assist Dog please provide proof of this to your local Council and you can register your dog at no charge.
To qualify for this, your dog must be certified by one of the following organisations. This means your dog has been trained specifically by one of these organisations. If your dog provides assistance or companionship to someone who has disabilities but has not been certified then unfortunately it will not automatically qualify for free registration.
DOG IMPOUNDING
Dogs can end up in your local council's animal shelter or pound for a variety of reasons. These include being reported as roaming or not under some form of control. Great care is taken by Animal Control to ensure that all impounded dogs have good shelter and sufficient food and water whilst in their care.
If you discover that your dog is missing, please contact your local Animal Control Office. You can find their contact details here.
Where a current registration tag is identifiable or the dog is microchipped every attempt is made to contact the owner of an impounded dog. Any dog impounded for straying in public or private places and not claimed is required by law to be held in the dog pound for at least seven days.
As an owner, you are responsible for all fees associated with the impounding of your dog. These fees must be paid before the dog is released back into your care.
DOG CONTROL OFFENCES
Despite being mans' best friend, every dog and their owner, has the potential to commit an offence under the Dog Control Act 1996 and their Local Authorities Dog Bylaws.
As a responsible owner you should be aware of your legal obligations, and the consequences, to owning a dog (registration, control, picking up after your canine friend to dogs that attack to name but a few).
If an offence is committed by your dog, an infringement (fine) could be issued to you.  Infringements range from $100 (owner must use or carry a leash in public) to $750 (making a written false statement in relation to the death of a dog).
For the purpose of the Act, you are regarded as the owner of any dog if you are in possession or control of a dog, even if it's not your dog.  The exception to this rule is if you have found the dog and are looking for the owner or have restrained a dog to prevent it causing injury, damage or distress.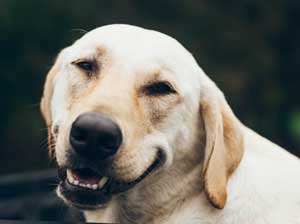 DOG ATTACKS
As there are more and more dogs in New Zealand, there are more attacks reported to local Council Dog Control Departments.
The attacks reported to Councils are investigated by Dog Control Officers.  If the attack is of such a serious nature, the Police may investigate.
Dog Control Officers will interview all parties to the event, the victim, the offending dog owner, witnesses and the treating veterinarian in the case of an attack against an animal.
At the conclusion of their investigation, Dog Control Officers have several options open to them under the Dog Control Act 1996.  These include, but are not limited to, issuing a warning to the offender, issuing an infringement for not being under control/rushing etc., classifying the offending dog as menacing or dangerous or in serious incidents, prosecuting the owner (or person in charge) of the offending dog.
The owner of a dog that makes an attack commits an offence and is liable on conviction to a fine not exceeding $3,000 in addition to any liability that they may incur for any damage caused by the attack.
If the Court is satisfied that the dog has committed an attack and that dog has not been destroyed, the Court must make an order for the destruction of the dog unless it is satisfied that the circumstances of the offence were exceptional and do not warrant destruction.
The owner of any dog that attacks any person or any protected wildlife and causes serious injury to any person or the death of any protected wildlife or such injury to any protected wildlife that it becomes necessary to destroy the animal to terminate its suffering, commits an offence and is liable on conviction to imprisonment for a term not exceeding 3 years or a fine not exceeding $20,000 or both.  The Court shall, on convicting the owner, make an order for the destruction of the dog unless satisfied that the circumstances of the attack were exceptional and do not justify destruction.
PROBATIONARY AND DISQUALIFIED DOG OWNERS
As a dog owner, you will be classified as a Probationary Owner if:
You have received three or more infringement notices within a two-year period, or have been convicted of any offence under the Dog Control Act 1996.
This means that:
The probationary owner status will apply for two years.
Any dog not registered at the time of the classification must be re-homed or disposed of within 14 days.
Any dog already registered may be kept by the owner but no new dogs can owned by this person.
As a probationary owner you may be required to take dog owner education training and/or dog obedience classes.
Anybody who has received three or more infringement notices within a two-year period, or who has been convicted of any offence under the Dog Control Act 1996 may also be classified as a Disqualified Owner.
This means that:
You may not be allowed to own a dog for up to five years from the time of disqualification.
Any dog owned by you as a disqualified owner must be re-homed or put down within 14 days.
Transferring ownership of a dog to another person at the same address is not acceptable.
Any owner not adhering to these conditions may be fined up to $3,000 and have their disqualification period extended by a further five years.